Will use them again
Owner, Jerry is super easy to work with. He and his team always over deliver! Jerry promptly returns phone calls and answers all questions until you are ready and informed to your satisfaction. This recent job was my house and is the third time I have used J.S. Builders in the past two years on two different properties. I will use them again next year on two more projects. He also performed soffit and gutter repairs in a difficult area.
Todd Wordel
Fantastic Job
JS Builders replaced roof on the house after wind damage and replaced old roof on barn and chicken coop. They did a fantastic job and it looks great! A crew member even helped round up a spooked horse that had gotten loose. The work was completed quickly and no mess left behind. I highly recommend JS Builders.
Joyce Ball
Great Job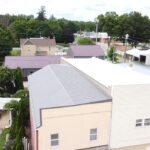 We were completely satisfied with both the workmanship and the completed project. The area was cleaned up perfectly. They were easy to work with and so helpful all through the project. I will wholeheartedly recommend them to others looking for roofing needs.
Great Job
Jerry McCumber
Great Experience
Had a great experience. They were very professional, responsive, and did everything they said they would. Couldn't ask for anything more.
Brian Shewry
Professional, friendly, on-time
Every step of working with this company was impressive, from the original estimate, selection of shingles & scheduling to the installation & clean up. The owner & crew were very professional, friendly, & on time. We would highly recommend them.
Ken Leisinger
Excellent Communication
Very happy and would not hesitate to do business with again. Excellent communication and showed up as promised. The roof looks way better than whoever did the work prior. Cleaned up like they weren't even here. It's good to know that there are still hard working reputable businesses out there.
Justin H
Excellent Job
I had J.S. Builders finish the inside of my shop. They were great to work with, did an excellent job, and cleaned up every day. Would highly recommend.
Justin Wedeking
Metal Roof
I have and L-shaped ranch style home with an attached double garage. The crew finished the metal roofing in a day and a half. They were all very friendly, did a great job and cleaned up after the job was completed. It looks great.
Ron Stoneman
Very Impressed
First rain since the new gutters were installed. Very impressed. I typically do all my own work and am hard to please but they did a great job.
Jeff Boddicker
Exceeded expectations!
Jerry and crew were quick and professional. They exceeded my expectations! Will be doing more business with them.
Dijana Miljkovic
Very helpful
They rebuilt my shed and the process was great. Very helpful and communication was great. Would highly recommend them
John Lord
Exceeded Expectations!
J.S. Builders exceeded our expectations! Quick, organized, clean up was great, went the extra mile with extra flashing around chimney and due to not being able to get the class 3 shingle from their vendor in time for our job, they went with the class 4 at no extra charge to us! Will recommend them to anyone who asks!
Zachary Siela
Excellent job
JS Builders did an excellent job! They stood by their quote and went above and beyond to meet my deadline for having the roof completed. I will highly recommend them to my family and friends! You can count on them to do the work at a fair price and in the time frame, they promise!! I can not thank them enough for finally repairing the derecho damage to my mother's home! Thank you JS Builders!!
Carmen Houlahan
Highly recommend
Nothing but good things to say about my experience with JS Builders. Quick communication and responses. Very reasonable pricing. Job was done quickly and efficiently. Very respectful and courteous crew of workers who paid great attention to detail and did a thorough job with cleanup following installation of my new metal roof. Would highly recommend them to anyone looking for roofing services!
Keri Schoolman
Great work
This is the 3rd time we have utilized JS Builders LLC. They are reliable and do great work. We are very satisfied with their products and quality work.
Lynn Vargason
Fantastic
J.S. Builders and crew are FANTASTIC! They get an estimate to you in a timely manner and their work is top notch. I would highly recommend!!
Matt Janaszak
Highly recommend this company
Jerry has done multiple roofs for me along with siding and soffit. He is on time and does what he says he will do at a fair price. Highly recommend this company
Dan Seda
Top-notch
This company was top-notch in every way. Very professional, knowledgeable and did a great job. Couldn't even tell they had been there at the end of the day – everything was so clean! I was impressed with J.S. Builders and so happy I chose them!
Dorothy Burt
Very Satisfied
This is the 3rd time we have utilized JS Builders LLC. They are reliable and do great work. We are very satisfied with their products and quality work.
Leone & Lynn Vargason
Five Stars!!!
We had storm damage to the gutters on our house from the high winds on August 24th. We called Jerry Stutsman of JS Builders a few days later. He had a quote for us the next day to submit to insurance. As soon as the insurance claim was settled and we had a chance to repair the wood and paint, Jerry had his guys here with the new gutters. The workers were super nice, hardworking guys. They were very respectful of our landscaping and cleaned up everything after they were done. Jerry was great to work with and we will definitely call him again for more jobs. And we will absolutely recommend him to our friends. Great company, great job. Five Stars!!!
Norma DeJong
Very Happy
They came out right away and had a written bid to me in about an hour or so. They kept in touch on when they would be starting the job. The work was done in 3 days and they cleaned up the job area every day before leaving. The last day they cleaned up and checked the area again for any debris and nails. I am very happy and satisfied with the job!
Clarice Caslavka
Quick and Professional
The estimate was done quickly. Clearly communicated. Professional beginning to end. I recommend them for any roofing needs.
Holly Cashen
Very Happy
Excellent work, great communication, and prompt service. We were extremely pleased with the quality of work and attention to detail. Highly recommended!!
Julie Williamson
Quick and professional
Jerry and crew were quick and professional. They exceeded my expectations! Will be doing more business with them.
Dijana Miljkovic
Exceeding Expectations
This being the first time we have utilized their services, our expectations were achieved and work was performed professionally without issue and as quoted. Work area was free of debris after completion. I would highly recommend their services and will again utilized them for future projects. Thanks again for completing my project efficiently and professionally as we expected.
Jim Steffy
Quality work
Quality work within our budget, Job was finished within the discussed timeframe and was completed to our standards! Would definitely recommend and use JS Builders again!
Kyle Hamm
Highly recommend!
Jerry is very knowledgeable & extremely easy to work with. Had my roof repaired in just 3wks from initial contact @ very reasonable price! & he didn't try pushing unneeded extra work on me like the other companies. Highly recommend!
Karen Kilts
highly recommend
Js builders came when they said they were coming they were professional and cleaned up behind themselves I highly recommend them if u are in need of any of the above services…Thanks again js builders
Vincent Ferguson